Any children or kids spend the maximum part of the day in the school and thus it becomes extremely important that the furniture they use at school is of high quality and attractive design so that they love it. Tano exactly does the same and manufactures excellent furniture for school which are not only attractive with an elegant design but also keep in mind the requirements of the kids. Tano has earned a reputation in Thailand as one of the top school furniture manufacturers and provides uniquely designed school furniture such as table, chairs and many more.
Why Tano?
Tano is one of the finest companies that manufacture furniture and toys for kids. The products are designed keeping in mind the viewpoint of the children and their educational needs and thus it has become one of the best school furniture manufactures in the world.  With 19 years of experience in High-Class Quality Manufacturing. Tano Co Ltd. established in July 2003 with the slogan "Tano…. Build A Lovely World." Tano is committed in producing High-Quality Products to enhance Child Development. Tano is managed in a very efficient way and it does whatever it takes to keep our Corporate Integrity and customer's trust. The products are innovative and Ergonomic Design. They are of course complied with European Safety standard.
Tano uses only Eco-friendly Materials and Processes. IN 2013 our product the"3 in 1 Square Rainbow Stacking" won both Demark Award of Thailand and G-mark Award of Japan. Tano is a long term member of Thai Toy Association. Tano is also certified by "Thailand Trust Mark" and listed in "Exporter list" of Thailand.
TANO has developed extreme expertise in manufacturing eye-soothing kid's furniture and stools which makes it a leading school furniture manufacturer in the world.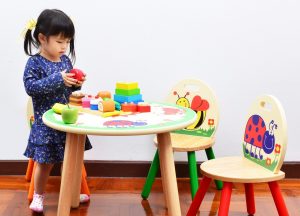 Kid's Furniture: Kid's Furniture consists of more than 15 items. The furniture is designed in such a way so that it can easily win the heart of the kids. Some of these are Ant Chair, Bee Chair, Round Bug Table set, Sea World Table with Light House Pencil Holder, etc.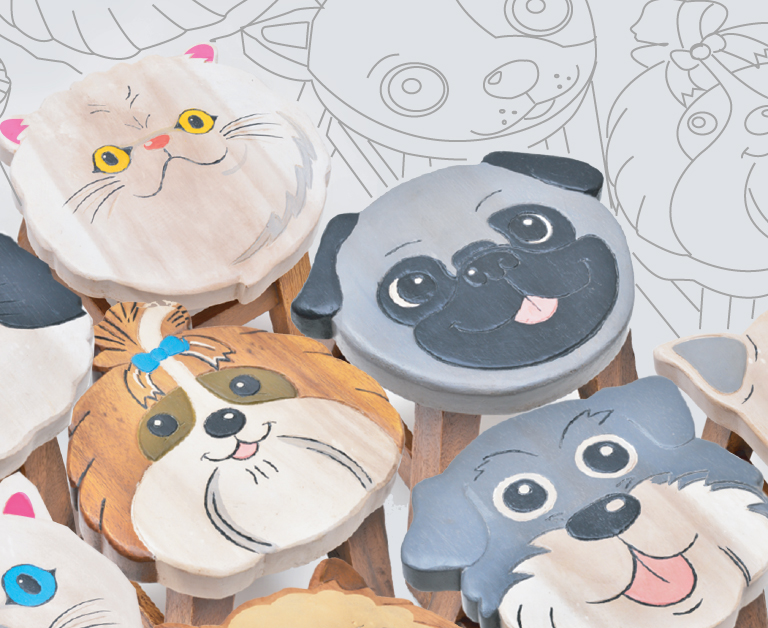 Stools: Stools are another important aspect of this company. Every stool comes with its own uniqueness and we are pretty sure that you cannot get such kinds of wooden tools in other places. Some of these are Bee Stool, Bear Stool, Elephant stool, Giraffe Stool. These stools not only provide your kids comfort but also give them basic knowledge of different animals.
Tano: The Leading School Furniture Manufacturer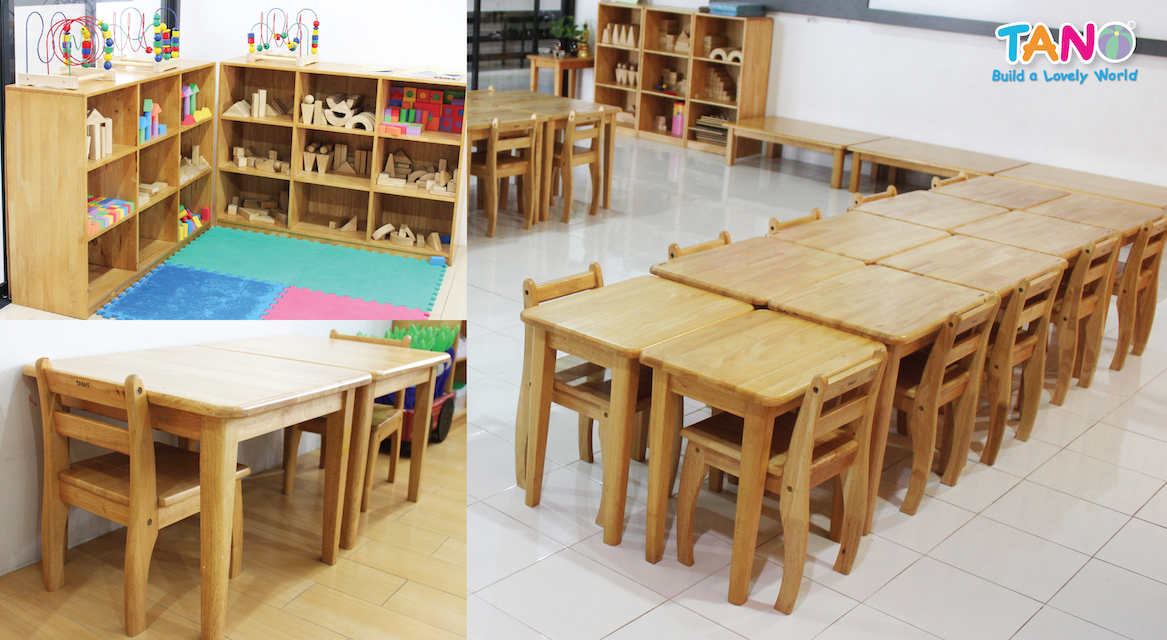 When it comes to school furniture Tano is the number one choice in this segment. They have more than 15 different kinds of school furniture specially designed for school children with each of them having their own unique properties. The furniture is completely safe for kids and specially designed keeping in mind the comfort and playful aspect of school going kids. So let's find out and know about some of the best and unique furniture from the house of Tano.
Unique And Colourful Chairs: The beautifully designed chairs are one of the best items manufactured by Tano. It includes Ant Chair, Bee Chair, Bettle Chair, Octopus Chair, Crab Chair, Clown Fish Chair, Seahorse Chair, Shark Chair, Snail Chair and Snail Chair. Each of the chairs is uniquely designed and different from each other in terms of look and feel so that the children remain glued to it. The chairs are ideal for children above 3 years and have screwed and removable legs for mobility and safety. The items are made from high-grade solid rubberwood and are best suited for both school and home use. The chairs are manufactured keeping in mind the health and safety aspect of the kids and this they are made from non-toxic colour and export quality in compliance with EN71 European Safety Standard. The chairs also come with flat packing so that they are extremely simple to open and assemble according to your needs. The chairs are designed purposefully based on the name of different creatures so that the children have a lot of fun while sitting on them and they can learn about the different creature while at school. All these reasons make Tano the ideal school furniture manufacturer in Thailand and the rest of the world. The chairs can be used both for sitting on them and learning about new creatures.
Beautifully Designed Tables: There are several tables manufactured by Tano especially for school children keeping in mind their educational requirements. Some of the tables are Round Bug Table, Round Sea World Table, Sea World Table with lighthouse pencil holder and Round Bug Table Set. Each of the tables is of different shapes, sizes and design and look really attractive so that children love them. These tables are ideal school furniture as it helps to assist the educational requirements as well as the fun play of every child. The tables have a round or oval shape with different creature themes or sea world touch which adds to the recreational part of the children. It increases their imaginative power and makes them more inclined toward their school. All the tables manufactured by Tano come with screwed and removable legs and have a flat packing for easy mobility. Moreover, they are made up of high-grade solid rubberwood which is best suitable for home and school use. Tano takes quality and safety of children very seriously and thus all the tables are made using nontoxic colour maintaining export quality which adheres to EN71 European Safety Standard.
Thus to conclude we can say that Tano is one of the prime school furniture manufacturers in the industry and has got a huge reputation in the market with high-quality materials and products which are designed keeping in mind the growth and developmental aspect of the children. All the furniture are absolutely safe for children and helps in giving them a perfect environment at school. Extreme care is taken while manufacturing all the furniture products for the children so that they are safe for them and the children remain happy and full of joy when they stay at school.